summer on the pharm
Two new formulations in two new products. Vault Pay & Discounts. Grow Season is here.
mt pleasant
3000 mg w/ TerpEnhanceTM
This is our Extra Strength Full Spectrum Distillate Formulation enhanced with our TerpEnhanceTM organic cannabis terpene blend. The formulation offers a high concentration of CBD (50 mg/mL), as well as the entourage of other effects brought on by other cannabinoids (CBG, CBN, CBDV, CBC, and THC) and terpenes that are present in this formulation. Full-spectrum distillate contains all the cannabinoids and terpenes that are grown in our hemp plants, including THC, but at low concentrations (<0.3%).
NEW TOPICALS NOW AVAILABLE
Body Balms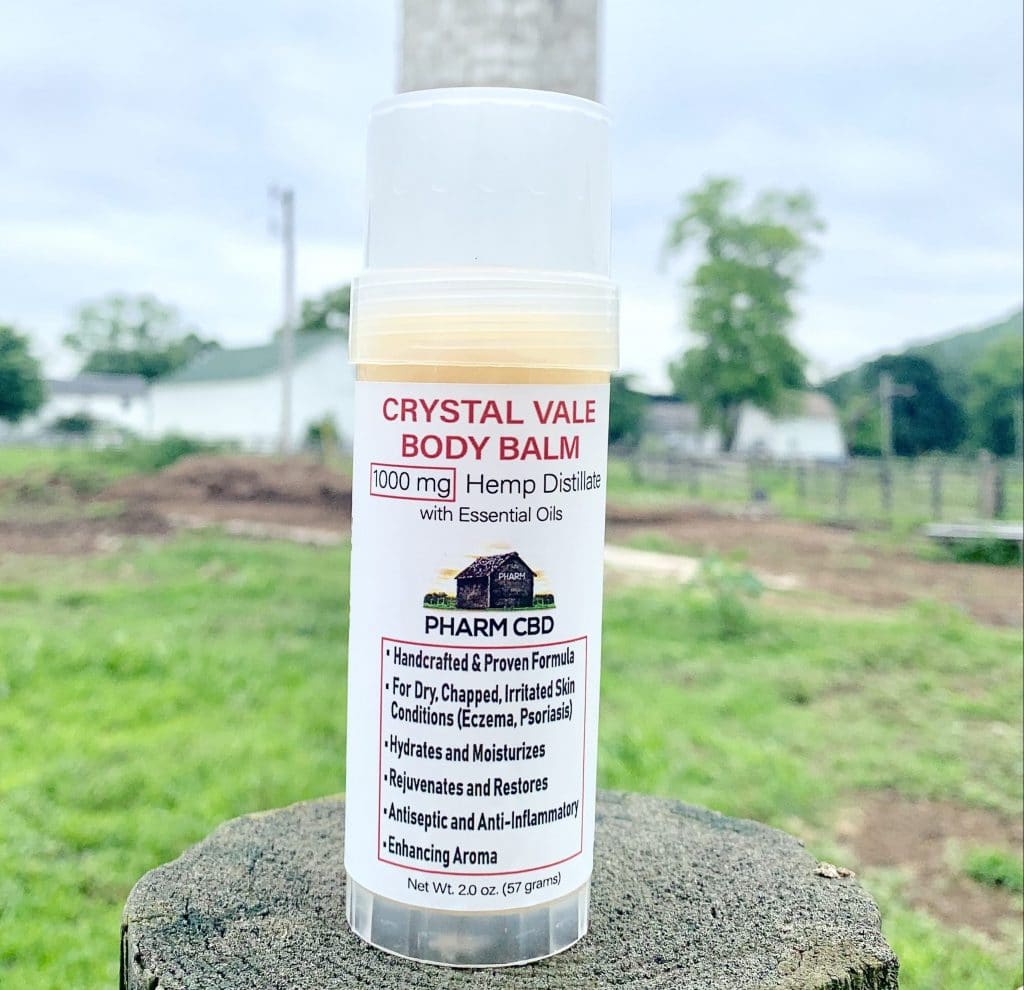 CRYSTAL VALE
1000mg Hemp Distillate
Handcrafted & Proven Formula
For Dry, Chapped, Irritated Skin Conditions (Eczema, Psoriasis)
Hydrates and Moisturizes
Rejuvenates & Restores
Enhancing Aroma
with Lanolin, Organic Sunflower Oil, Sweet Almond Oil, Beeswax, High-Purity Hemp Distillate, Vitamin E Oil, Essential Oils: Camphor, Eucalyptus, Peppermint, Lavender
15% off thru June 19th
Use CODE: VAULT at checkout.
With the exciting addition of two new products and the continued support from each of you, we want to show our appreciation with 15% off all products now through 6/15/19.
Vault Pay
At the moment we are processing credit cards through VAULT on our website. At checkout, you will first need to download the Vault App. We apologize for any inconvenience while we are working on better solutions.
We appreciate your continued support. Please reach out to us with any questions, we are here and make it a priority to serve our customers.
At Wises Landing
Mother Nature, please give us a good year. The next forecast where the weather looks great the plants are going in the ground! That feels good to say and we are so excited for this year's grow. We are growing 90 acres of CBD Hemp this year. To the farmers out there please remember to keep your product as clean as possible, your processor will appreciate it, but more importantly, consumers will appreciate it. In this competitive market to come, try to stand out by having quality product/biomass that is contaminant free and Farm Bill compliant. Find the best variety you can that produces a strong biochemical profile in terms of cannabinoids and terpenes and one that is a low risk of exceeding THC levels of more than 0.3%. Ask for COA's of the varieties that you are interested in planting to minimize your risk. At pharm CBD we are targeting varieties that are rich in CBD, overloaded with terpenes, and of course, less than 0.3% THC. Our growing, harvesting, and processing practices will allow us to maximize the quality of the biomass and preserve trichomes in order to maximize the quality of the final products we produce for you!
pharm
Our head chemist, Evan Ogburn, CEO & Co-Founder of pharm CBD, sat down with Cincy Chic to educate on CBD products, quality standards in the industry, and the expanding opportunity in the world of hemp on economics, health, & overall wellness. Read more at Cincy Chic.