pharm In July
Our Legendary Retail Space: pharm Roadside Market at Bray's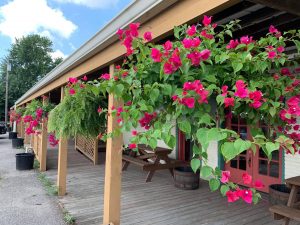 We're excited to announce that we've acquired and opened pharm Roadside Market at Bray's! Bray's Roadside Market on HWY 42 in Bedford, KY has been operated by the same family for 112 years. We have big shoes to fill, but are so excited to continue the legacy that the Bray Family created in our community. Growing up, we remember visiting Bray's for the amazing homemade ice cream, peaches, produce, flowers and the exciting outdoor adventures. Corn Maze, to pumpkin patches, to the gold fish pond- it was always exciting times.
We are blessed and thankful that Jamae Pyles will be around helping us operate the market and showing us things she's been doing since she was a little girl. I guarantee our peaches and ice cream will be your favorite! We plan on bringing agritourism to the market and continuing to educate farmers and consumers on the many uses of the hemp crop, including its role in CBD production. We will educate the consumer about the endocannabinoid system and how the phytocannabinoids, terpenes, and other biomolecules in pharm CBD extracts are beneficial in supplementing this critical system in the body. We plan to install a glass window allowing for individuals watch us formulate, extract, and process hemp from biomass to final product. We are fully transparent at pharm CBD and want to share the level of quality and consistency that we operate on a daily basis.
We're looking forward to continuing a longtime tradition in Trimble County. Make sure to stop in to see us for the same homemade ice cream, peaches, produce, & pharm CBD products!
2019 Farming Season: Plants are in the ground!
We have plants in the ground ladies and gentlemen! Man-o-man, does that feels good to say! We are almost finished with planting 90 acres of high CBD hemp in Bedford, KY. In addition to the hemp, we have planted 40 acres of another fibrous plant called Kenaf that helps to remediate soil that may have had pesticides, herbicides or other chemicals applied – usually after corn or soy beans have been planted. We want to be certified organic with all of our land, as the land we are growing is clean soil that has had alfalfa on it the last 5 years. The Kenaf will allow us to have more land to plant on in 2020. We can't express our excitement enough for this endeavor as we continue to expand our business in order to help others.
New to CBD and want to give it a try? We have sample sizes!
People have been asking and they are finally here! We have sample size tinctures and salves/balms. Our Full Spectrum Hemp Extract is in a 10 mL bottle with 500 mg of CBD, resulting in 50 mg per 1mL of oil. The droppers in these bottles are 0.5 mL so with taking 2 droppers per day, results in 50 mg of CBD per day. By doing this, the $20 bottle will last you approximately ten days. The sample size salve and balm have approximately 200 mg of CBD for only $10. These sample size containers will last you a couple weeks using it everyday. We are thrilled that we can finally give people a chance to try our products for very little money.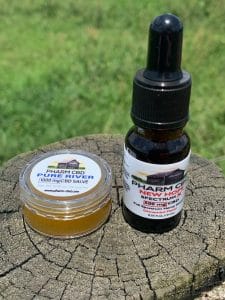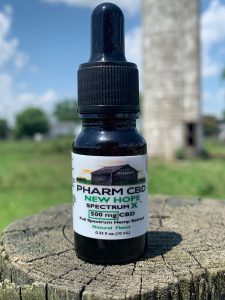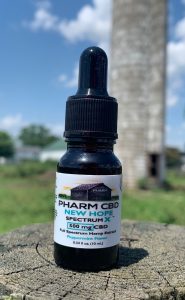 Credit Card Processing- Back up & Accepting Orders!
We can finally take credit cards on our website again. This has been a pain for all of us & we are so sorry for inconveniences during this time. But we are back better than ever and it's now easy to use your credit card on our site. To celebrate, products on our website will be 25% off the rest of the month with promo code: "FARMERSMARKET"