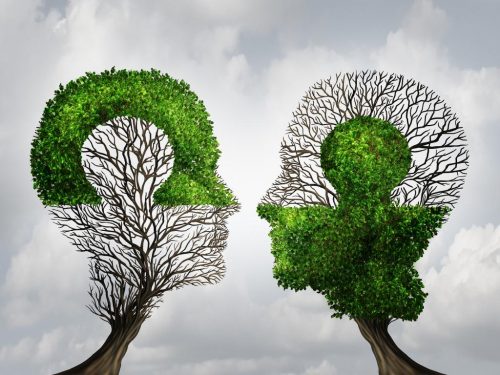 The Entourage Effect
If you're looking to learn more about The CBD Entourage Effect, you've come to the right place.
There's been a lot of chatter online about The CBD Entourage Effect, so let's break it down into layman's terms to see how it can best benefit your health. By definition, The Entourage Effect can be best explained as a synergistic blending or combination of elements that are naturally occurring.
The Entourage Effect Formula: Terpenes + Flavonoids + Cannabinoids
In order to capture the full entourage effects in a CBD product, you'll need to narrow down your choice by finding a CBD product that combines all the natural elements of terpenes, flavonoids, and cannabinoids which synergistically work together in your body, rather than producing an isolate or (extracting) one property or compound from the whole plant.
If you're looking to purchase a CBD product that ensures you will be getting the full entourage effect, then you need to make sure the label says that it is a "Full-Spectrum" CBD and NOT a Broad-Spectrum or Isolate CBD product, otherwise, you will be buying a CBD product where specific terpenes, flavonoids, and cannabinoids have been extracted in the manufacturing process.
Remember this; purchasing Full-Spectrum CBD product means that the manufacturer utilized the whole hemp plant (leaves and flowers) in processing their CBD products, whether those products are sold in tinctures, vaping, edibles, capsules, or topicals.
Aristotle said it best and it's appropriate here for describing the entourage effect…"The whole is greater than the sum of its parts." 
Conclusion: If you want to make sure the CBD product you're buying has the entourage effect, then make sure it's FULL-SPECTRUM. Think (whole plant)
Let's start our journey down the path to understanding "The Entourage Effect"
The Hemp plant contains 100 Terpenes, 113 Cannabinoids, and 6,000 Flavonoids!
Hemp is rich in CBD which is amongst the most beneficial cannabinoids when consumed into the body, and it's non-psychoactive, meaning you cannot get high from taking CBD. The minuscule amount of naturally occurring THC (0.3%) would be like drinking a beer or glass of wine containing 0.3% alcohol. You could drink gallons of your favorite beverage containing 0.3% alcohol and not feel any side effects other than getting a belly ache.
The passing of the Farm Bill in 2018 by President Trump, made hemp legal to grow in all 50 states, providing the hemp plant contains no more than 0.3% THC.
Terpenes: Both hemp and cannabis produce high concentration levels of terpenes which are the aromatic compounds found in many plants, such as pine, basil, lavender, and fresh orange peel. Think of the smell of eucalyptus and that's all the info you need to define a terpene. In hemp and cannabis, terpenes are produced in the (trichomes) or resin glands present on the flowers and main fan leaves.
Flavonoids: Are compounds in plants which give plants their color or (pigmentation). Flavonoids are important in that they help regulate cellular activity and fight off free radicals because they are powerful antioxidants. In addition, they help your body function more efficiently because they possess antiviral, antibacterial, and analgesic properties, which promotes a state of homeostasis or equilibrium.
Cannabinoids: Hemp and cannabis contain approximately 113 cannabinoids that have been identified to date which constitute the active ingredients of each plant.  Studies on cannabinoids show interactions in our limbic system (activity in this area of the brain is associated with memory, cognition, and psychomotor skills like driving a car, and eye-hand coordination.
Conclusion: If you are comparing CBD products and want to ensure you are getting the complete health benefits from the whole hemp plant and not an isolate, then stick with quality CBD products that have not been altered in the manufacturing process and stick with a CBD product that has full-spectrum typed on the label. This way you know with certainty you are getting the entourage effect.
Health Benefits:
Research has shown that when you consume an all-natural botanical like a hemp-derived CBD product you are getting the full health benefits as nature intended because all the compounds of the hemp plant work synergistically together rather than in isolation, which increases their therapeutic benefits. Terpenes, flavonoids, and cannabinoids, are thought to interact with each other as well as the brain's receptors, and this interaction is known as the entourage effect.
Summary: 
If you want to experience the full entourage effect from taking CBD, then you need to choose a product that has all the attributes you are looking for. There are 100's of CBD products to pick and choose from and it can be exhausting to compare one to another. Let me offer a suggestion. Try to find a CBD product that controls the entire process from growing the hemp, processing the hemp, and finally to manufacturing the final CBD product.
Many of the CBD products you see being sold on the internet are private or while label, meaning they are simply resellers who buy their products from another manufacturer and sell it online or through retail outlets. You can see that visibly on the label when it says "manufactured exclusively for so and so."
If you want to buy a premium quality CBD product, then look no further than PHARM-CBD. This Kentucky based company controls the entire process from seed to sale, ensuring you will get the highest quality CBD money can buy. Selecting quality seed genetics, growing, harvesting, and manufacturing, the folks at PHARM-CBD leave no stone unturned to produce a line of tinctures, edibles, topicals, and even pet CBD products that you can feel.
Growing: The folks at PHARM-CBD have their base of operations located in Bedford Kentucky. They really care about the quality of the CBD products they produce and manufacture. The company is vertically integrated, meaning they control the entire process from seed to sale. It all starts with seed genetics, where they grow some of the highest potency, award-winning CBD strains in the market on their own farms like Hawaiian Haze which contains 20.9% CBD.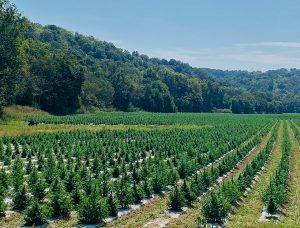 Harvesting: When the hemp has reached maturity, then it's time to harvest. The hemp is harvested and allowed to dry until the moisture content reaches 6-7% then they remove only the leaves and flowers which contain all of the plant's vital terpenes, flavonoids, and cannabinoids.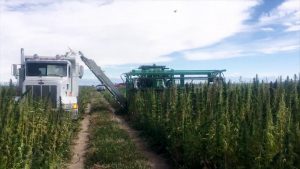 Processing: PHARM-CBD processes the hemp into the highest quality CBD money can buy, utilizing a supercritical CO2 extraction process which converts the hemp into a CBD oil that uses no solvents or alcohol. It's good for you and better for the environment.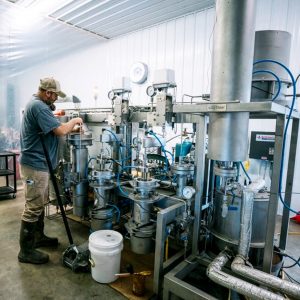 Manufacturing: PHARM-CBD does not outsource any of the processes from producing their line of premium quality CBD products. From "seed to sale" or "soil to oil" they control every aspect of the manufacturing process without the middleman. They back every product with an unconditional 30-day money-back guarantee and each product batch has a complete certificate of analysis (COA) to ensure their products are free of pesticides, heavy metals, and microbials.
Conclusion: If you're looking to experience the numerous health benefits from taking CBD, then I encourage you to try out the products at PHARM-CBD and see the results firsthand for yourself. Remember this, if you want to know for sure you're getting the benefits of the entourage effect, then check out a full-spectrum CBD product.